20/03/22
Coming back together in a brightly refreshed Burleigh House
We were super excited to move back into our Cambridge home at Burleigh House this month, now beautifully remodelled with open spaces for flexible working.
Take a look...
We're based in a converted Victorian brewery in central Cambridge. Beer-making stopped in 1972, but there's still a pub next door.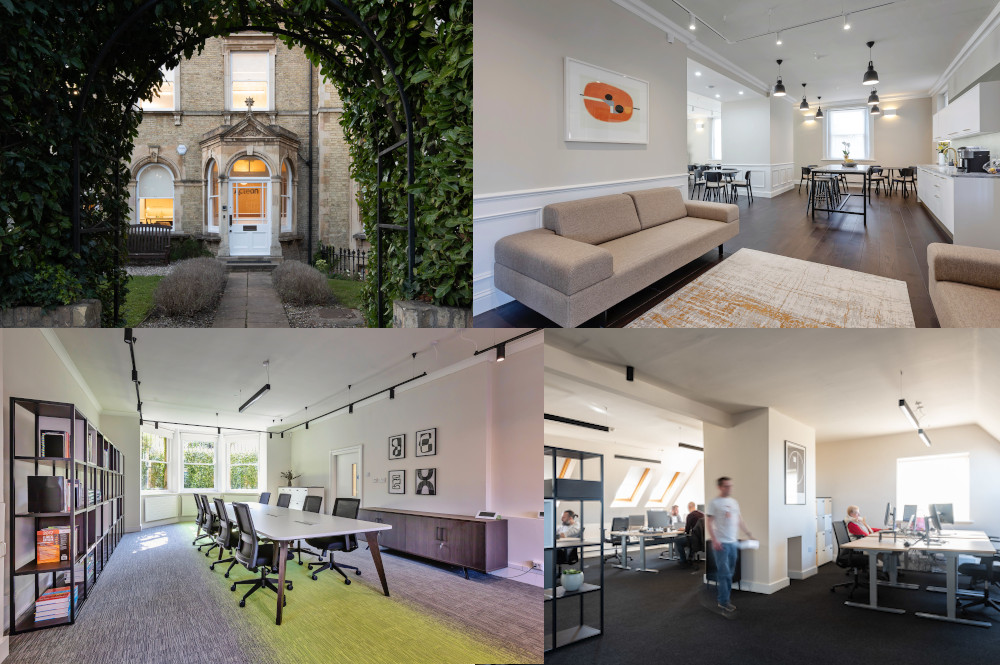 New ways of working
Like so many organisations, we've been working remotely for the last two years during the Covid pandemic. We adapted well to these demands, continuing to provide all the same strategic, creative and technical services for our clients.
But we certainly missed being together, sharing ideas, and having those spontaneous, unplanned chats that prompt new thinking or cross-team interactions. And of course, making stronger social connections between all of us.
Our remodelled space consists of hot desks – pick your spot each day, sit wherever you like. We all have lockers to keep our own things in, but there are no cluttered desks and everywhere feels like a good space to work and think. We can sit with different people and interact across teams more easily than before.
We've been establishing new hybrid working patterns. Most colleagues work 60% of their hours in Burleigh House and the rest at home, as well as some remotely-located colleagues who try to join us in the office around once a month.
And we've been refining good practices for hybrid meetings and for helping colleagues to feel included whether they're physically in the office or not.
Our new building is beautiful, friendly, and a positive work environment. We'd love to welcome you to Burleigh House – come and visit us sometime!