26/11/19
Behind the scenes of our award-shortlisted content #2 - 'What would Barry do?'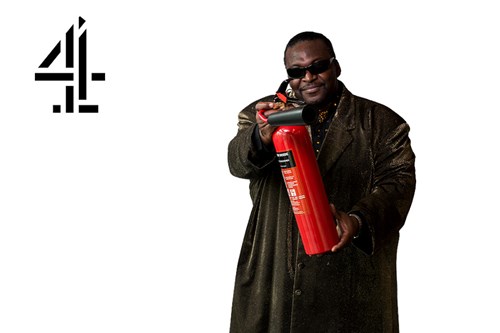 Celebrating our three new Learning Technologies Awards, we are taking a peek at the work that went on behind the scenes to create the winning Acteon projects. This time, we're looking at 'What would Barry do?'. This time, it's the turn of  'What would Barry do?' - a different approach to Health & Safety for Channel 4
(Find out about our award-winning work with the Co-op here.)
---
Channel 4 was born risky. The broadcaster was set up to push boundaries, take risks, and to go where others fear to tread. But was it also born healthy? Or born safety-y?
New joiners attended face-to-face Health & Safety training as part of their induction. It covered basic information like fire exits and emergencies – but the C4 team was concerned that these sessions weren't working. They also had no way of checking people understood their responsibilities.
"If we asked new joiners a question 15 minutes later, would they remember the answer?" said one manager. "We only see them again after they've had an accident."
Engagement is tough. Health & Safety engagement is tougher
The team tried multiple interventions to engage colleagues: everything from increased internal comms to building tours and goodie bags. It was hard to demonstrate impact. They even ran monthly lunchtime get-togethers with free cookies and pizza. Nobody turned up.
A critical audit challenge was that nobody knew how many people had completed the training, where there were gaps, or whether everyone had a consistent understanding.
So how do you use learning technologies to make Health & Safety engaging, memorable, and 'sticky'? Channel 4 asked Acteon to help.
Making Health & Safety matter
Acteon consultant James Woodman took on the challenge. "This was about engagement," he says. "We had to work out how to make Health & Safety matter to an audience who might see this kind of training as irrelevant, or annoying – or a bit of a joke."
"The critical step was deciding to prioritise engagement over compliance. We also agreed to reduce complexity by focusing on actions, not policies. We wanted to humanise the subject."
"We started by imagining what people expect from Health & Safety training – and then we did the opposite. As soon as we looked at it from that perspective, it was obvious that the only answer was to make a music video in the style of Barry White."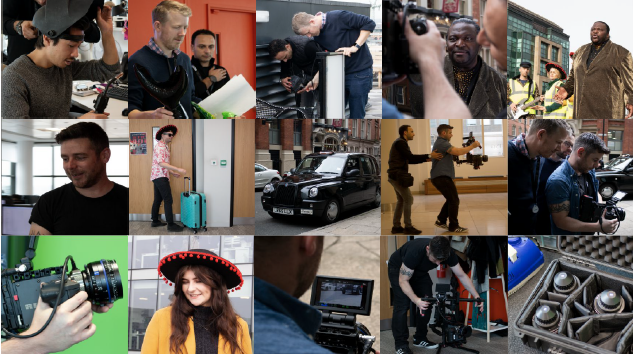 The campaign centred on that music video, featuring the UK's leading 'Barry' tribute act singing an original composition. The lyrics emphasised key actions and knowledge that would make a difference.
The video was embedded in a short and punchy e-learning module that used simple interactive scenario screens to reinforce key messages and check understanding. Everything was delivered through an internal comms campaign that established 'Barry' as the face of Health & Safety.
The impact
What would Barry do? met every campaign objective. The Channel 4 team report increased and continuing awareness of Health & Safety across the business. Staff make more calls to report issues, and they are more likely to ask for early advice about assessing and managing risks.
"The Channel 4 team say that Barry has made the team more approachable," says James. "They're no longer seen as the safety police, and that means they're working with people and departments who in the past wouldn't have asked for their help. It's a significant behaviour change."
Comparing the 12 months before and after the launch, Channel 4 has seen a 24% reduction in Health & Safety-related accidents and incidents.
The campaign has also gone down well with learners. "The best Health & Safety induction I've ever seen," said one. "Probably the only e-learning course that employees talk about outside work," said another. "The opposite of a typical Health & Safety video. I actually listened to this one!"
What would Barry do? is now the key question when it comes to getting H&S right. To see him in action, visit our case study.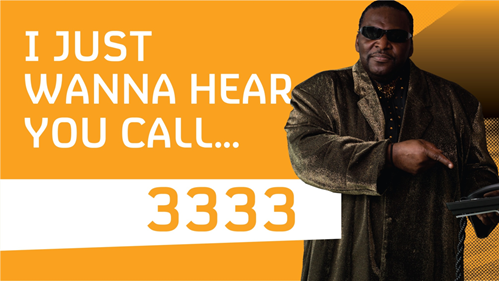 'What would Barry do?' is nominated in the categories of 'Excellence in the design of learning content - public and non-profit', 'Best use of learning technologies to ensure compliance' and 'Best learning technologies project - public and non-profit sector' at the 2019 Learning Technologies Awards.