Successful remote onboarding for The AA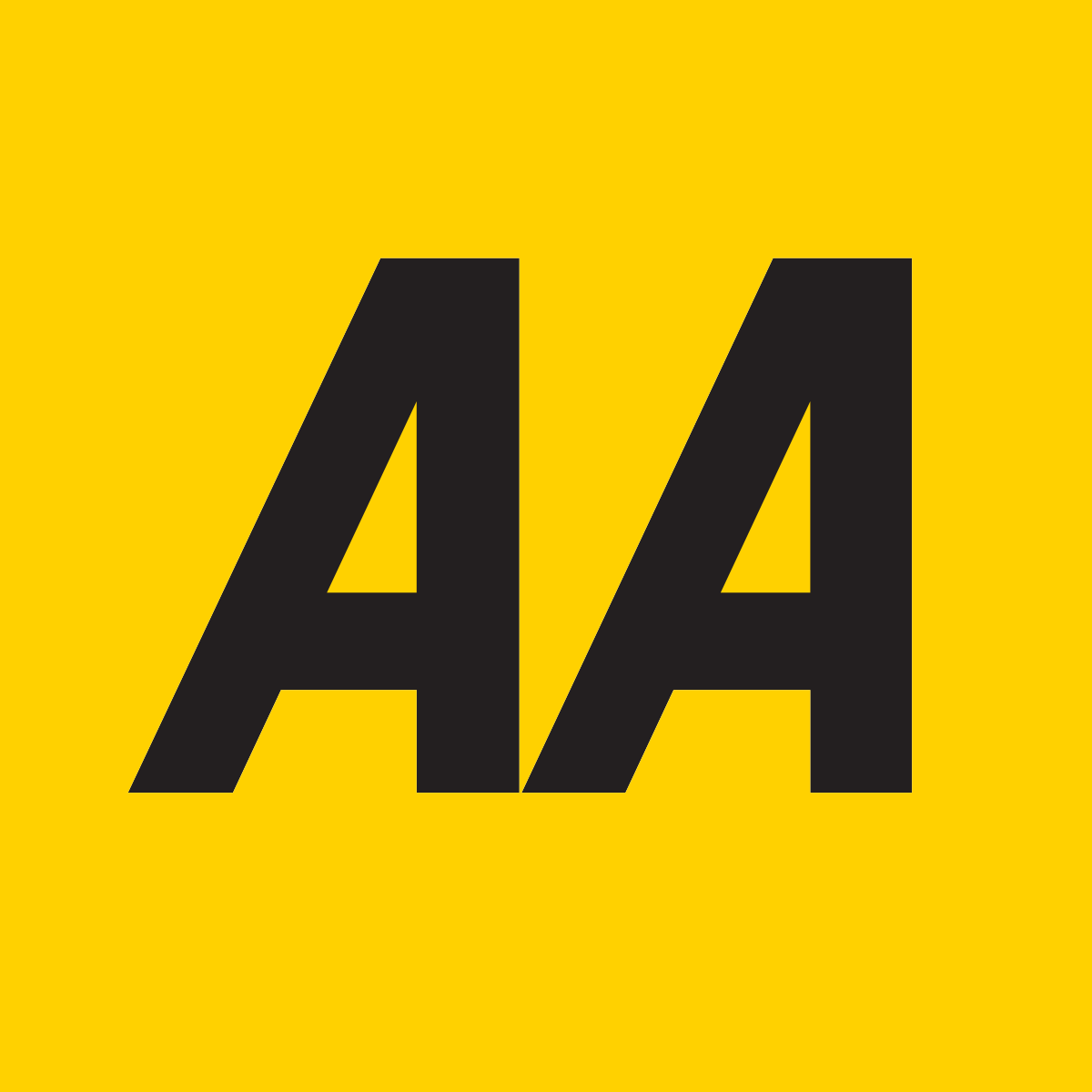 Confidence to reassure customers
The AA's Customer Operations teams play a vital role in helping customers with vehicle insurance and breakdown.
The need for support is most acutely felt by customers when they have an emergency breakdown – those unplanned, inconvenient and often emotional moments when drivers find themselves stuck on the roadside. They could be on their own in the middle of the night, or stranded with a baby, or feeling anxious and stressed because they're missing an appointment. People need a calm, reassuring voice answering their call, giving them confident and clear help.
New starters need to be trained up to be on the other end of the line, ready to respond to customers with a level of empathy and reassurance that goes above and beyond simply handling the call. So for The AA, it's crucial that the four-week onboarding period not only gets them trained up quickly and competently, but also that it gives them enough confidence to be that steady voice for the customer.
With inductees sometimes in their first jobs as school leavers, and working remotely, designing the content-packed induction programme requires thoughtful planning and empathy for the learner.
The move to virtual
The AA had to jump from face-to-face to remote induction during the pandemic. They found enough advantages to the switch (including reaching competence faster, lower carbon footprint, more flexibility, less time away from work, and less demand on delivery teams) that they decided to transform the whole approach permanently to virtual-first.
As Louise Greenhoff, Group Head of Learning Delivery says:
"We kicked this project off to transform our customer operations induction programme and make sure we had the best tools, technology, content and expertise to deliver amazing training."
Nevertheless, the move to remote is not straightforward for any organisation. In the immediate response to Covid, face-to-face content was swiftly repurposed for virtual classrooms. But The AA knew the course needed redesigning ground-up for virtual delivery. And the training facilitators – many of whom are highly experienced in face-to-face delivery – needed support and guidance on how to pivot to facilitating virtual classroom sessions.
The AA asked Acteon to help – both with the practical aspects (platform selection, tools, session design), but also critically on the human aspects of this change – making induction the warm, supportive, engaging experience that not only equips new starters but gets them motivated and confident quickly.
How did we help?
So here's how we partnered with The AA to develop a new programme that would transform induction…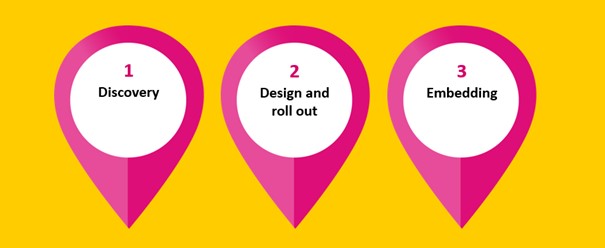 1. Discovery
We started by digging deep to gain insight into The AA's needs. This was gathered through interviews with key stakeholders and team discussions, exploring what was already working well, what the challenges were, and what gaps we wanted to target.
Combining this with our research into industry best practice for remote induction, and assessment of the platforms and tools that would best fit The AA's needs, we provided recommendations for the best approach.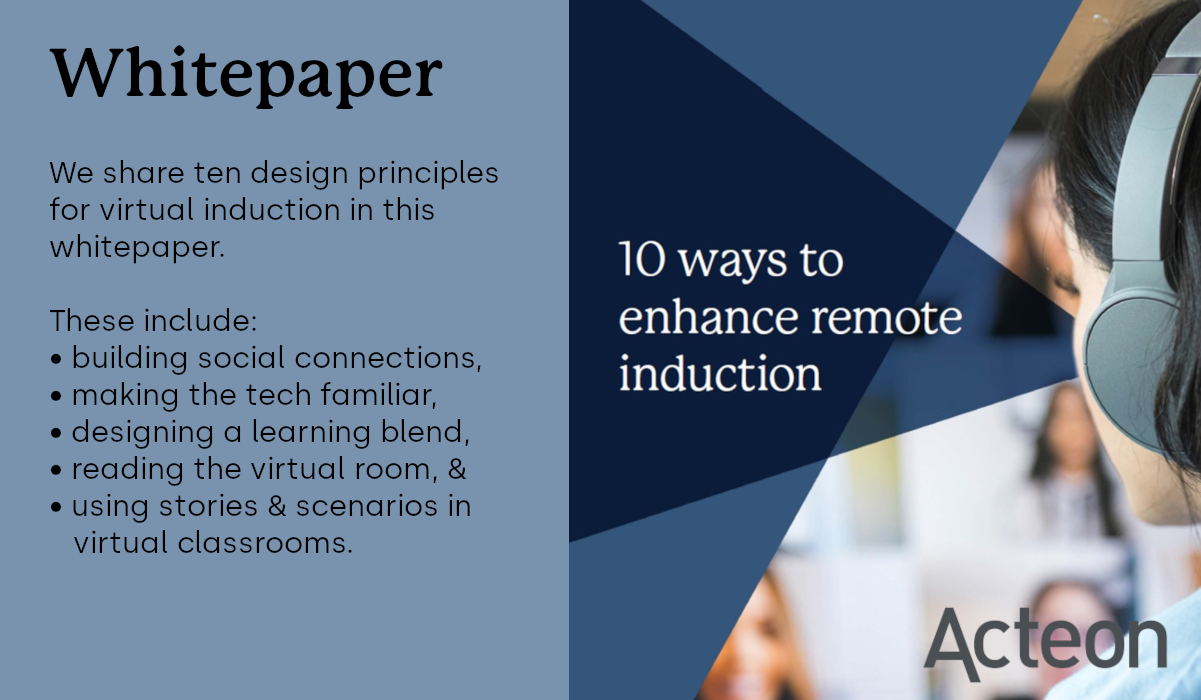 2. Design and roll out
Based on the insights from the discovery phase, we redesigned the four-week programme for successful virtual delivery. It would hit all the set learning objectives in an engaging way, as well as considering existing employees with core content in e-lessons that could be used for refreshers.
To create a brilliant experience for new starters, the AA combined a blend of interactive online elements alongside social connections to bring out the human, personal dynamic. The blend includes virtual classrooms in Teams, coaching conversations, self-led online learning, real-life experiences on customer calls, desk research and practice sessions.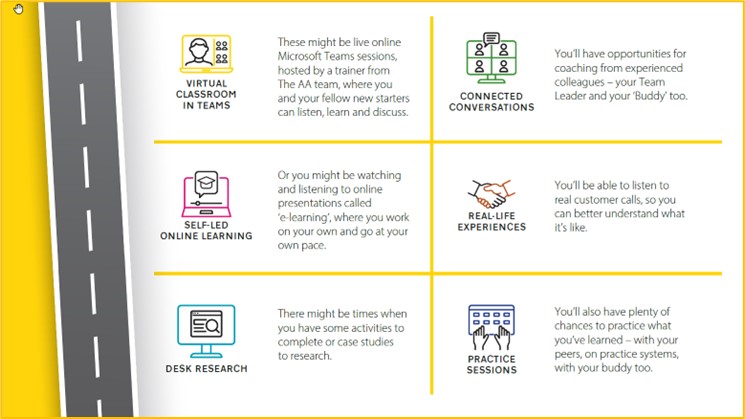 Guiding the learners
The learner journey was mapped out so that new starters knew what was coming and how it would be structured.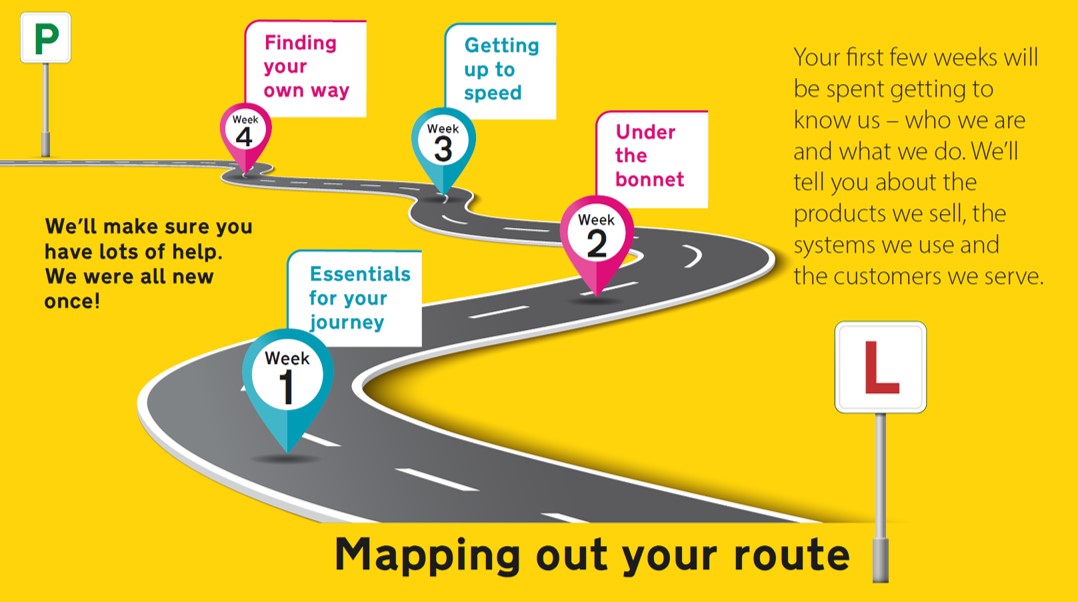 Training the trainers
A crucial phase of work involved advising The AA's training delivery team. Facilitators were used to traditional face-to-face classrooms, and many had been using those methods for years. We needed to help them transition to virtual classroom delivery and bring out their expertise confidently.
We designed and delivered 'Supercharged Facilitation Training' for trainers, along with a practical description of delivery standards for virtual classrooms. It was critical to bring this group along on the journey. Some had understandable apprehension around new ways of working, and they were being asked to step outside their comfort zone, so the training needed to ensure that they felt respected, listened to, and supported.
3. Embedding
Next we needed to help The AA embed the changes. As Louise Greenhoff says:
"We know that in order to deliver successful change, we need to do more than just 'launch and abandon' and so we created a solid embedding plan to ensure we keep focus and see sustained improvements."
The embedding plan involves working closely with the facilitation team:
The Supercharged Facilitation Training (train the trainers) was designed to be handed over from Acteon to in-house delivery, with full session plans and materials.
A new set of delivery standards, aligned to virtual delivery, has been adopted as the 'north star' for trainers.
Personal development plans are in place for the training team, with benchmarks based on the delivery standards.
A social network on Teams has been created for trainers to learn from each other and share good news stories and best practice.
The new induction approach was initially focused on emergency breakdown, and is now being extended across customer operations and roadside operations.
And the results speak for themselves…
Impact
Almost 500 new starters had been through the new induction programme, and the response has been brilliant. CSAT scores from inductions since the new approach is 9.32 / 10 which is extremely high.
Amy Dawson, Learning Design Manager at The AA, said:
"We've had fantastic feedback from ops leaders. And responses from delegates have been incredibly positive with emphasis on how the tools allow them to quickly understand key concepts and processes, increases social connection and learner engagement."
The trainers have embraced new approaches, are  gaining confidence with new tools, and are regularly sharing best practice and successes through social learning. Amy added: "We are proud of the team and how they have worked hard to adapt, embrace and now be positive advocates."
And most importantly, inductees are equipped to have a direct and positive impact on the lives of their customers…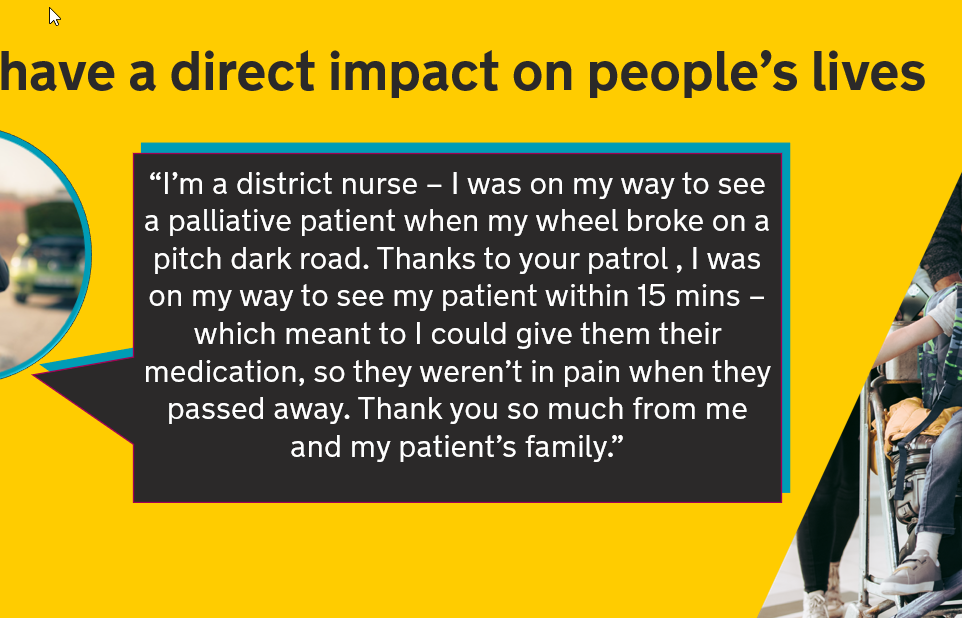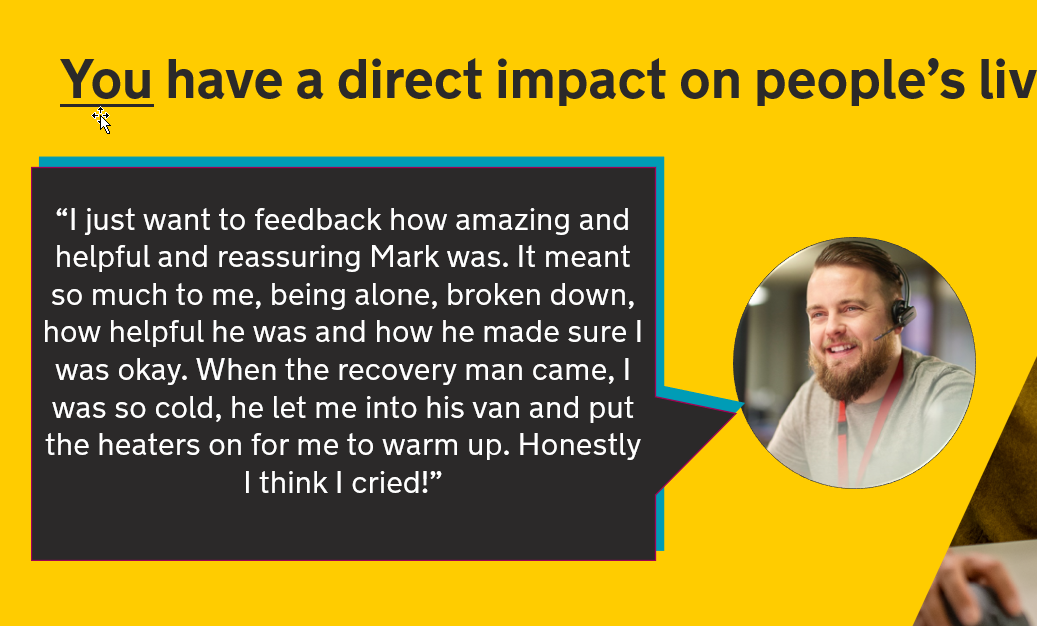 Impact
500 new starters had been through the new induction programme
CSAT scores from inductions is 9.32 / 10 
Brilliant feedback from inductees and from trainers