How changing a small behaviour enabled a large-scale strategy for Co-op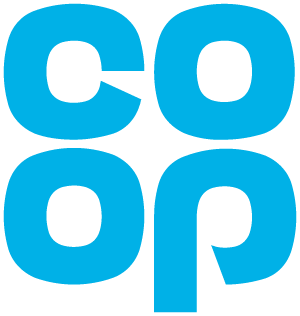 Co-op were introducing a new cash management system to Food stores. A huge and strategically important project, the introduction of 'SmartCash' meant new hardware, software and processes for Co-op Food teams across the UK. And to complicate matters, this was 2020, in the middle of a pandemic.
SmartCash required new behaviours from colleagues, like putting notes in the SmartCash box instead of in the till, and new ways of working from managers too.
The project team needed to win hearts and minds across the Co-op, so the change would land well for colleagues, and deliver the strategic goals for the business.
The challenge of 'unlearning' and 'relearning' habits
When a customer hands over a cash note, the new system requires colleagues to put it into the groove of a secure cash box. It might sound simple, but putting cash in the till is something that colleagues do all day and have done for many years.
As Co-op's Caroline McMahon explains:
"We were asking them to unlearn their automatic, everyday behaviours."
People don't always welcome change and new technology in store. The project team were well aware that system change and any kind of automation is viewed with suspicion by some people. And Covid-19 of course made things even more challenging: plans for face-to-face support and visits were scuppered, so Co-op needed to design change materials that added warmth, reassurance and a human touch.
Change communication that stands out
So how do you create learning and communication materials that stand out and deliver large-scale change?
You use Madonna, of course! We created a soundalike song that summarised all the benefits of SmartCash. The new lyrics were about getting 'Into the Groove' of new behaviours and also putting the notes into the groove of the SmartCash unit. The familiarity of the song made it memorable, playful and it cut through in a noisy world. A mixture of fun and neuroscience!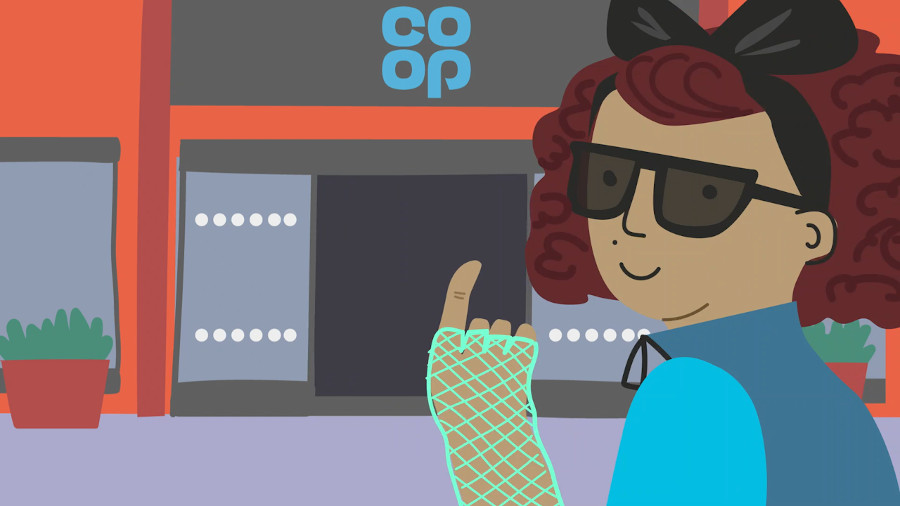 To help people change a regular habit, we used 'nudges' including stickers and music to help them perform crucial actions at key moments.
Taking a campaign approach, with the song as the central element, the SmartCash roll out also included:
Online learning

 

modules for both managers and store colleagues.
Performance support tools

 

to help people follow complex processes in an easy way.
A suite of supporting resources

 

– containing signposted useful but detailed resources like engagement packs and reference guides.
Nudges

 

at just the moment when people need to take an action – such as stickers in store, and the Madonna song playing on Co-op radio!
Social channels

 

like Yammer and Co-op Colleagues where people shared tips, posted updates, provided reassurance to their peers. Short clips were used for keeping the informal conversations going.
Social interaction

 

with real people – calls and support sessions for managers to share experiences.
'Stores of Excellence'

 

that were part of the trial developed experience and best practice that they could share with peers.
The approach was a hit with senior leaders...
"We needed a campaign that was different, engaging, memorable but trustworthy. The originality, fresh approach and the brand that flowed through training materials all came together to engage our leaders and colleagues brilliantly. Our store colleagues are celebrating this piece of change as a better and safer way to do business."
- Jay Brereton, Operations Lead, Leading the Way, Co-op
And with learners...
"I now feel confident in how to use SmartCash."
"The simple and easy to follow learning stuck in my mind."
Impact
Training has been completed by 56,000 colleagues across 2,600 stores.
92% colleagues rated the training 'Good', 'Very good' or 'Excellent'.
95%
completions of the training modules.