Putting colleagues at the heart of Covid-safety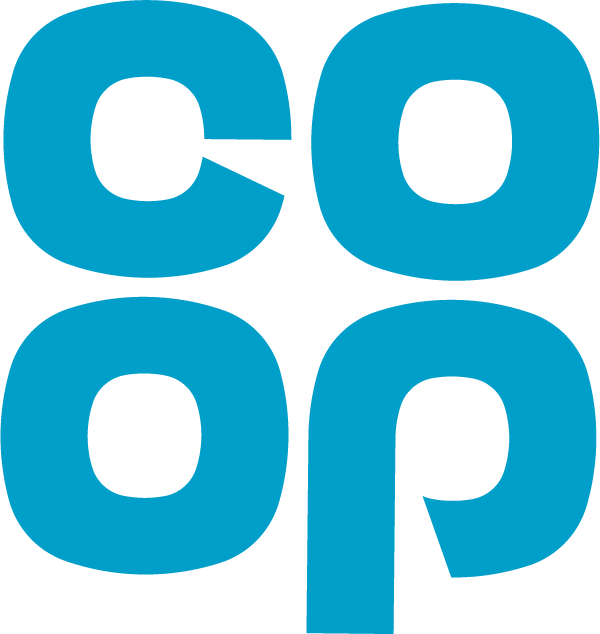 2020 was a difficult year for most organisations, but for Co-op Funeralcare it was one of the toughest.
Colleagues had to find new ways to support families at the most difficult of times, funerals were conducted on Zoom and pressure on frontline services was extreme.
Co-op has always put colleagues and communities at the heart of everything they do, so when they needed to train people in staying Covid-safe at work, it seemed natural to start by talking to the very people they needed to protect.
National guidance, local application
Funeralcare had to move quickly and develop new safe ways of working in response to Covid-19. Colleagues worked tirelessly to deliver funerals and support families, and needed Covid safety information that helped them look after themselves and others.
Co-op wanted to design learning materials for all Funeralcare colleagues, that would be flexible enough to cope with rules that were frequently changing, and that varied across different regions and nations of the UK.
When they came to us for help, we understood that flexibility, human-centred design and rapid production were going to be key.
Design thinking and collaboration
We kicked off the project with a 'Design Thinking' workshop. This co-creative approach placed frontline colleagues at the heart of the design, using their knowledge and experience to shape the solution. It focused on finding specific behaviours and actions that would have the greatest impact on preventing Covid transmission in Funeralcare workplaces.
"We wanted to hear directly from our colleagues – how they were feeling, what ideas they had, what was really happening in our workplaces around Covid." - John Paul Hooper, Senior Operations Manager at Co-op.
Funeralcare colleagues have a strong social identity, so hearing from others and working out ideas together was a powerful approach.
"We understand each other. Being there for people, at the most difficult time – that's our day job. We're always looking for ways to support each other." - Daniel Goodwin, Co-op Funeralcare's National Health & Safety Manager.
Specific behaviours that make the difference
What were the actions that could make all the difference? In the workshop, colleagues collaboratively decided on three specific behaviours that they wanted to focus the learning on: 1) regular handwashing, 2) keeping socially distant and 3) having positive conversations about Covid-safety.
John-Paul Hooper says:
"We came away with so many ideas – not just for learning and communication interventions, but lots of operational tweaks that we could make to improve our colleagues' experience. Having real frontline colleagues in the room – albeit an online room! – was so worthwhile."
Aligned with existing values
Co-op has a set of values used across the business which demonstrate the 'Ways of Being Co-op'. Having them means that colleagues can articulate what it means to be a Co-op colleague – they are asked to 'Do what matters most', 'Succeed together', 'Show you care' and 'Be yourself'.
Co-op decided to use their existing values to bring the Covid content to life and make it meaningful – and as one colleague pointed out in the design workshop, "Being Co-op means being Covid-safe."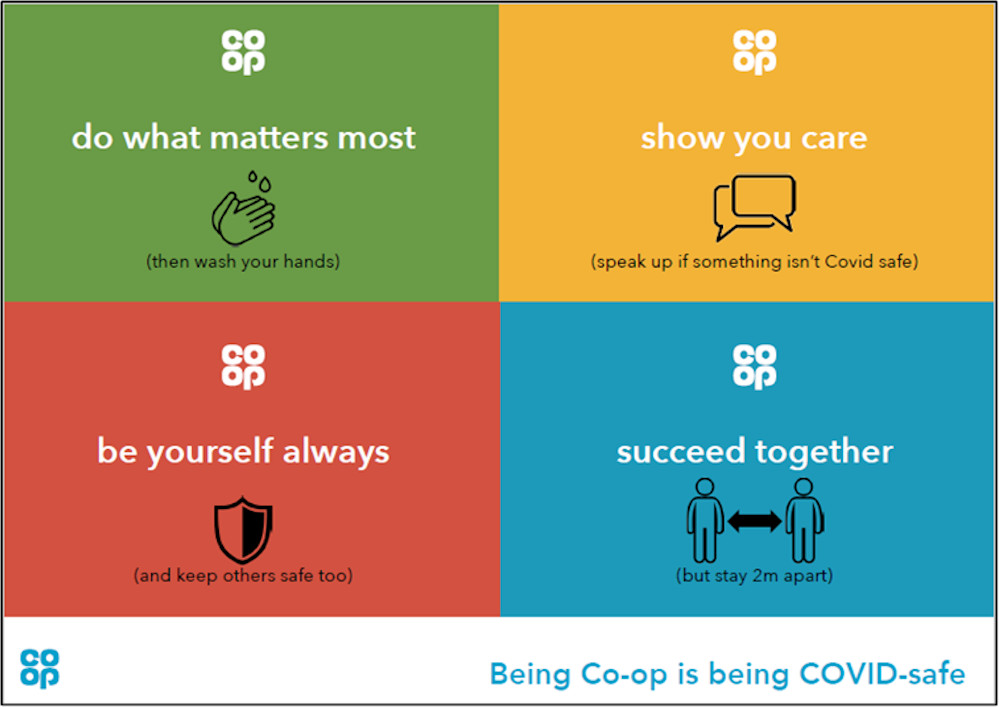 Bringing learning, communication and neuroscience together
Based on the insights from the workshop, we created a flexible blend of materials that worked as a piece of mandatory learning, drove a communications campaign and provided a toolkit for local activities.
Co-op knew they needed to have a social element too.
"We knew that people are more likely to behave in a specific way if they see that their colleagues are doing it too. We know role-modelling and setting social norms are important for any behaviour change to land." - John-Paul Hooper.
Using this insight, each workplace made a public commitment to adopt the three key behaviours. Sharing communication across Yammer and other internal comms channels also helped to cement the campaign through strong social connections.
Modular content, campaign approach
To accommodate the varied and changing lockdown guidance, we needed a flexible solution. Acteon built the blend in a modular way, so that chunks of content could be easily updated and replaced if needed.
We chose to build four separate animations that would form the basis of the e-learning, but that could be used individually too.
This meant the campaign was coherent, with consistent messaging used on posters, in emails, on Yammer, the intranet. It wasn't just about expecting people to complete a module on the LMS – this needed to make a splash.
Neuroscience magic: Rhyme as reason
The animations had an extra bit of neuroscience magic too – they had fun rhymes to make them more memorable.
Rhyming has been shown to make content more engaging, but interestingly it's also shown to increase trust in an idea. The 'rhyme-as-reason' effect is a cognitive bias that makes people more likely to remember, repeat and believe sayings. We think that using those rhyming phrases in communications or even just in team meetings will increase application of those behaviours.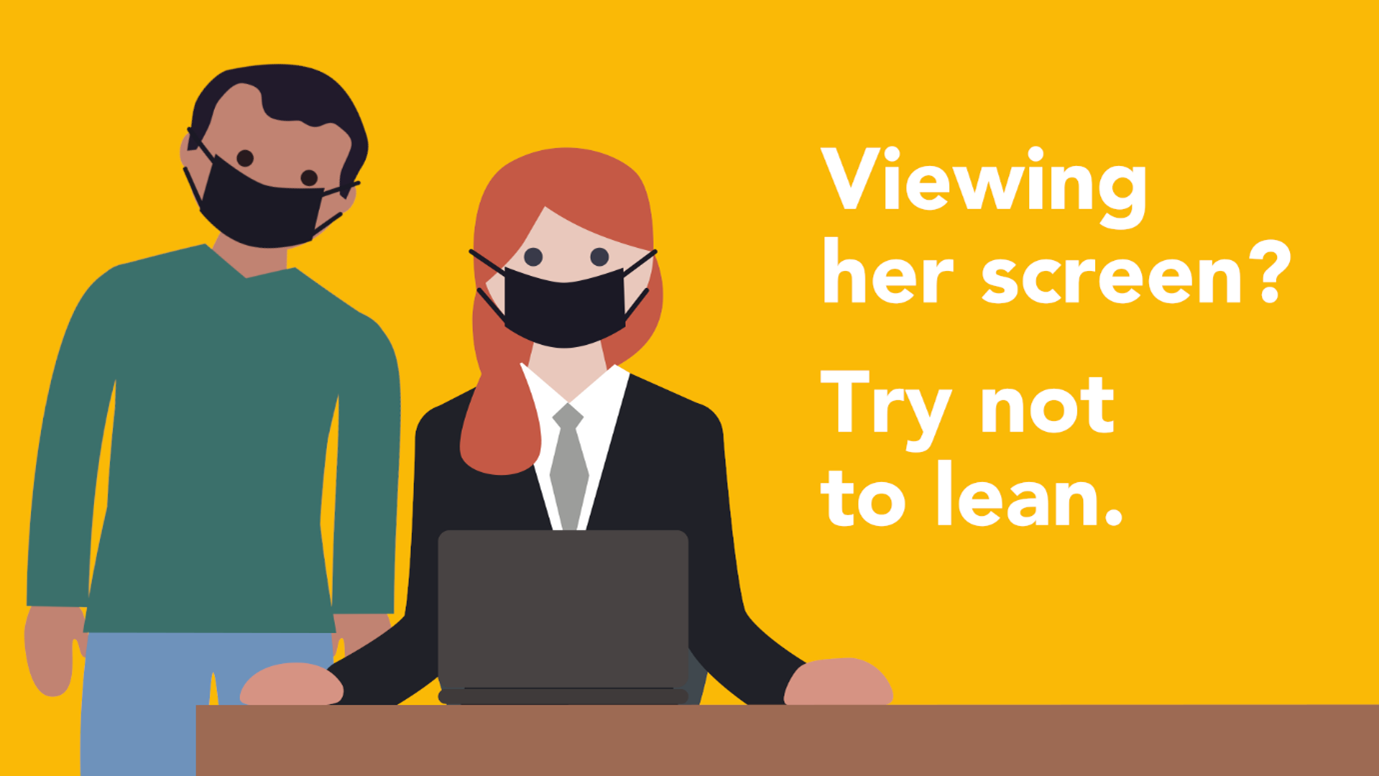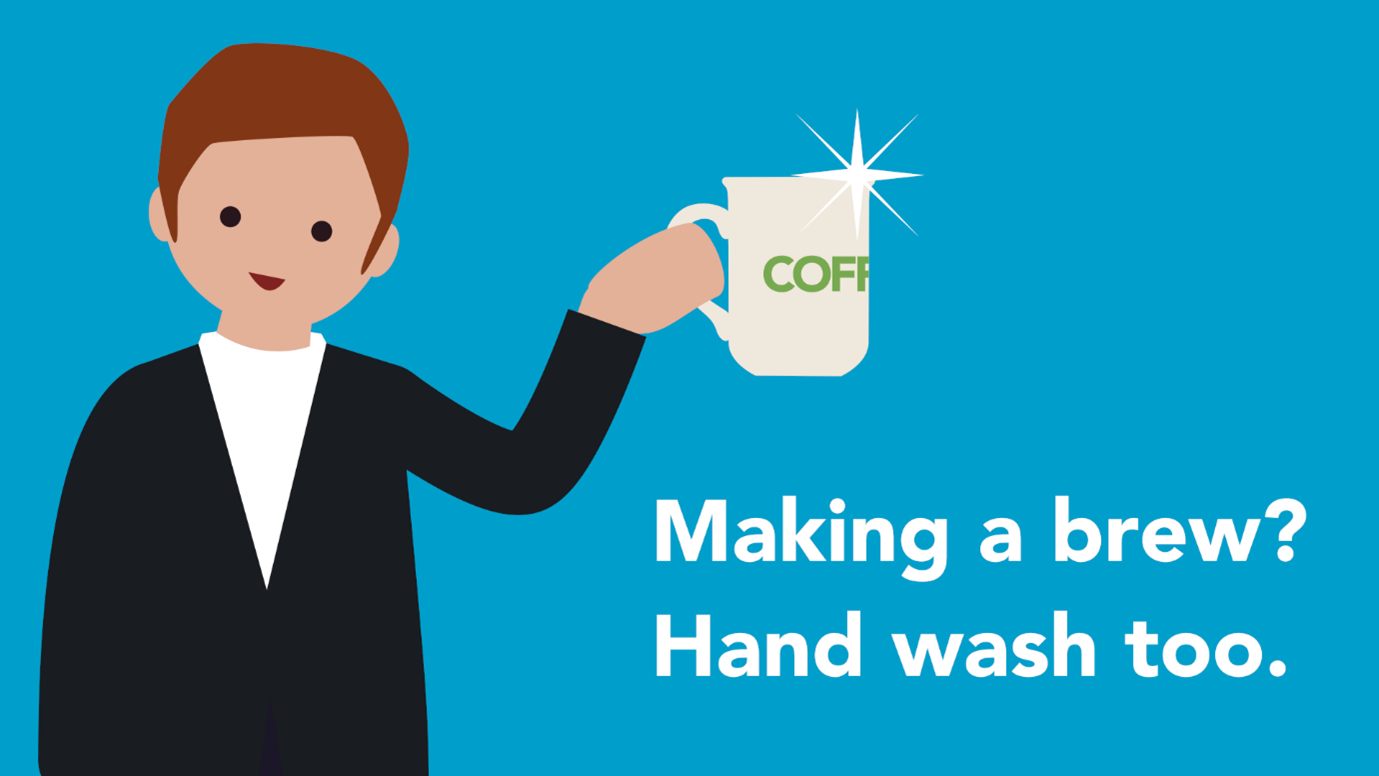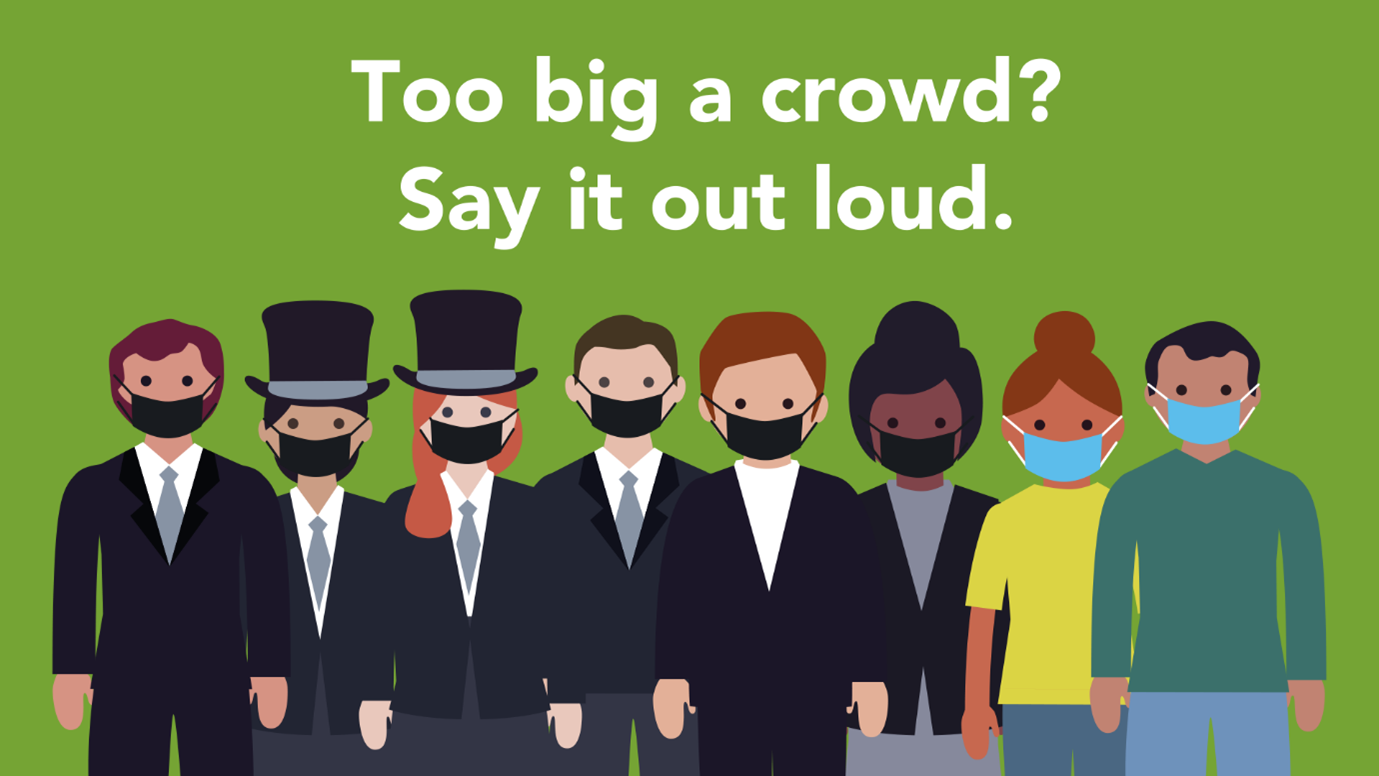 "I keep hearing the rhymes being said by colleagues – and every time I stop for a cup of tea, I hear in my head 'Having a brew? Hand wash too!' It certainly sticks!" - Dan Goodwin
A commitment to Covid-safety
The programme launched in November, with the backing of senior leaders from across the Co-op. People are sharing their Commitment on social channels and managers are using that public commitment to drive Covid-safe behaviours in their team.