Learning to take risks: Channel 4's Code of Conduct

Channel 4 needed to make sure employees read and understood their Code of Conduct. The problem is, a Code of Conduct sounds so dry and corporate, like it's all about stifling people rather than enabling creativity, and might not even seem relevant to people at a trailblazing organisation like Channel 4.
The challenge was to show that being accountable and acting with integrity doesn't have to clash with staying exciting. In fact, it can enable braver work by ensuring it comes from a platform that remains respected.
Learning to take risks
So the message we developed with Channel 4 is about helping people to continue taking creative risks and standing out, while still taking responsibility and being confident that their decisions aren't breaching standards.
The campaign captures Channel 4's core values and uses them to promote the exemplary professional practice that underpins cutting-edge broadcasting.
It centres on asking one key question - 'Is it ok?' – inspired by Channel 4's ground-breaking show, The Last Leg.
We ran a six-week campaign, which included key elements:
Six short e-learning modules launched on the LMS at weekly intervals.
An internal comms campaign, with a weekly teaser question on intranet banners.
An impactful image each week for posters and screens.
It provides practical guidance, highlighting areas where asking 'Is it ok?' is particularly important, and helping staff find and check the policies if they are unsure, or ask advice.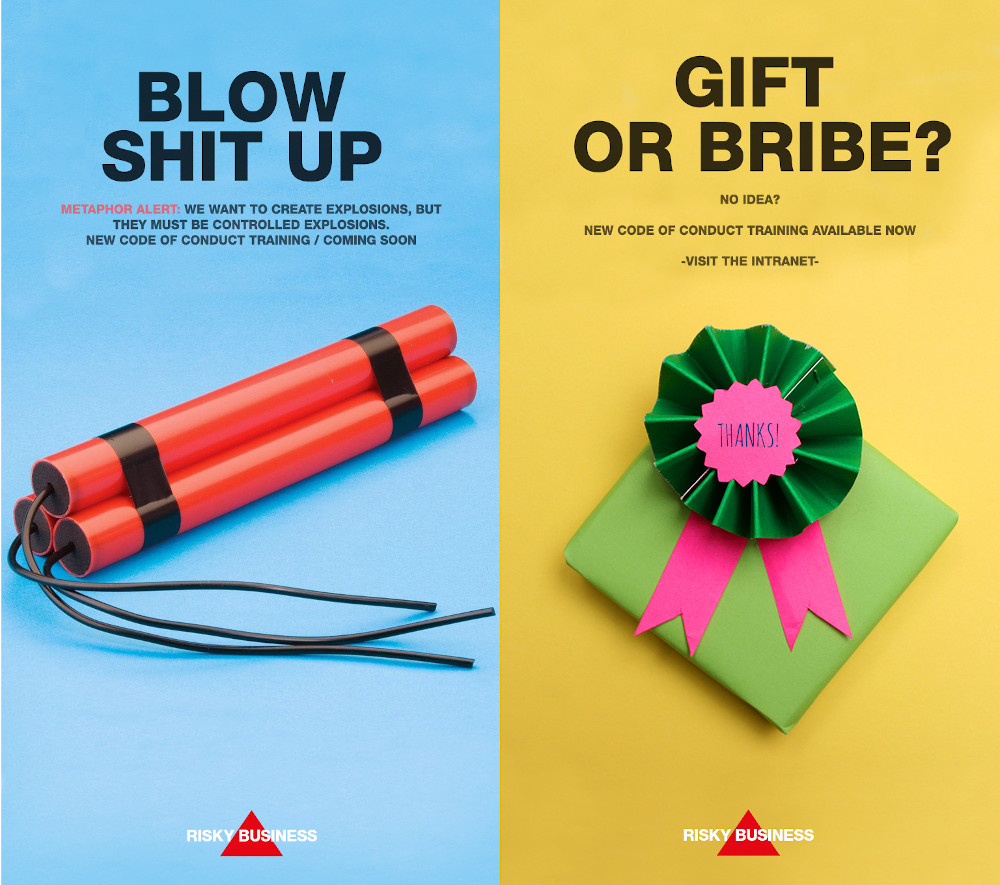 Six week campaign calendar for C4 code of conduct...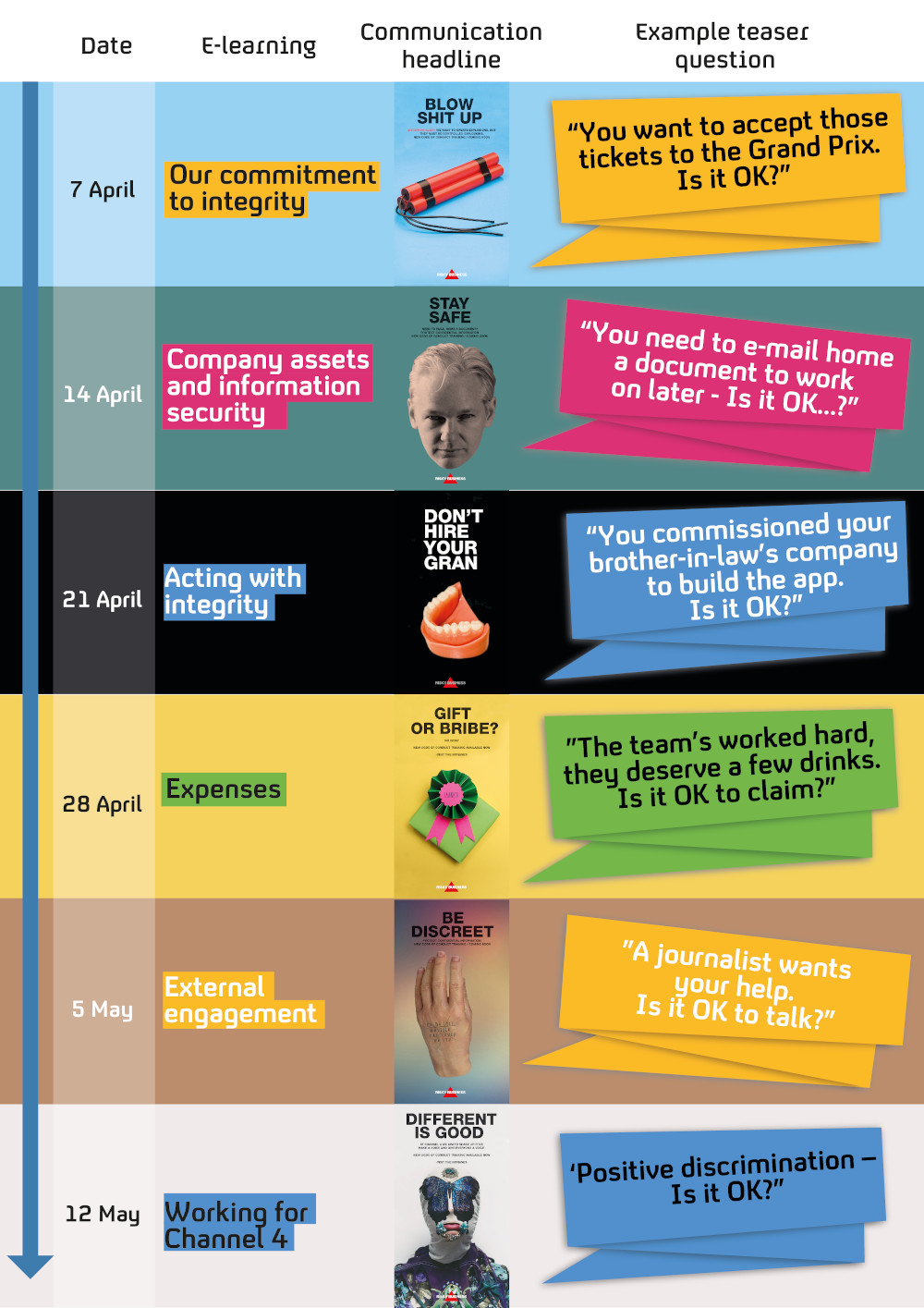 The look and feel is bright and exciting, full of real examples from Channel 4 programmes.
Real scenarios are used, introduced by Channel 4 colleagues to use authentic voices for genuine influence. This brings examples to life, by emphasising relevance and using realistic experiences, showing that Code of Conduct decisions affect everyone.
"Creative organisations like Channel 4 have always found it very hard to get this kind of training right. People can easily see the material as patronising – or irrelevant. This course is different, because it's been designed with risk-taking right at its heart, and that's resulted in a great response from staff. 'Learning to take risks' helps us to be bold, brave and courageous – whilst maintaining our accountability and our reputation." – David Abraham, Chief Executive, Channel 4
Award-winning
The 'Learning to take risks' campaign won a record three Learning Technologies Awards:
Gold for 'Best production of e-learning content'
Gold for 'Best use of e-learning to ensure compliance'
Silver for 'Best e-learning project'
Impact
Feedback has been excellent, and C4 raised the profile of the Code of Conduct and why it matters.
90%
target completion rate successfully met in 11 weeks from launch.