"A Cornerstone to support the kindest care" for HC-One

HC-One is the largest care home operator in the UK, with over 22,000 staff. They wanted to tap into the practices of the most outstanding care home managers in the business, and find ways to share those practices to raise standards across all their care homes.
HC-One asked Acteon to help identify what the essential actions and behaviours of the best care home managers are, and create tools and support to embed those behaviours for all managers across their 320 care homes.
To capture the habits and practices of high performing care home managers, we used activity diaries, workshops and focus groups. This helped them to define what they do and to unpick and explain why it works.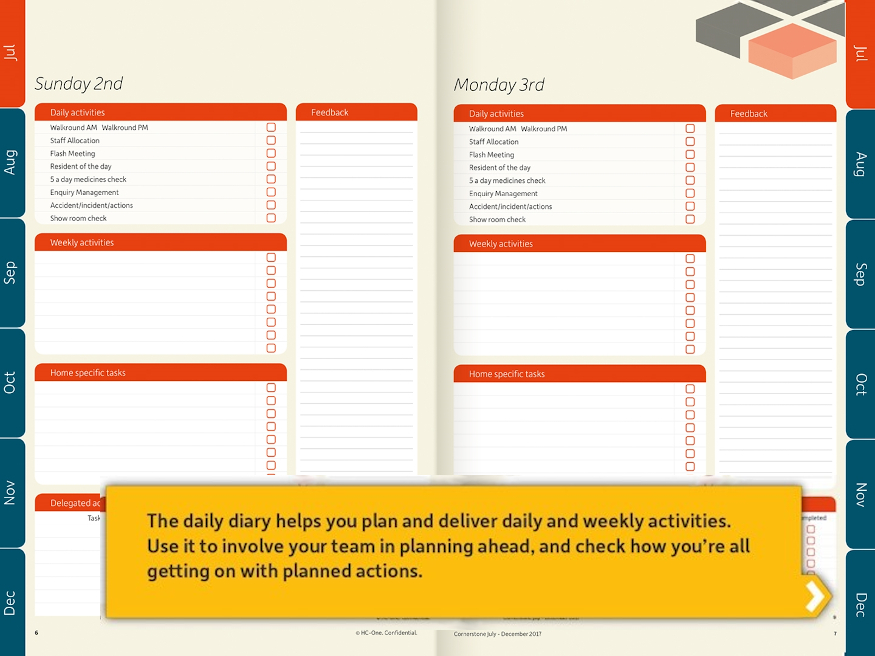 Using these insights, we then worked together to design practical tools and learning materials for all care home managers across the organisation. These enabled those same essential actions and behaviours to be developed and embedded everywhere across the business.
Cornerstone
We created the identity 'Cornerstone' for this major change initiative and worked with HC-One to create a communication campaign to help managers embrace it.
Cornerstone includes a practical toolkit, with:
Daily Diary – to help managers plan, delegate and do.
Core Activities – to guide those everyday essential activities.
Evidence Folders – to make it easy to show you're up to date.
Cornerstone acts as a planning tool, an aide memoire so nothing gets missed, and a coaching tool so that colleagues can meet HC-One's quality standards.
"Cornerstone is a great reference and structure for running the home. It's empowered me, and both my deputy and unit managers as well." - HC-One Home Manager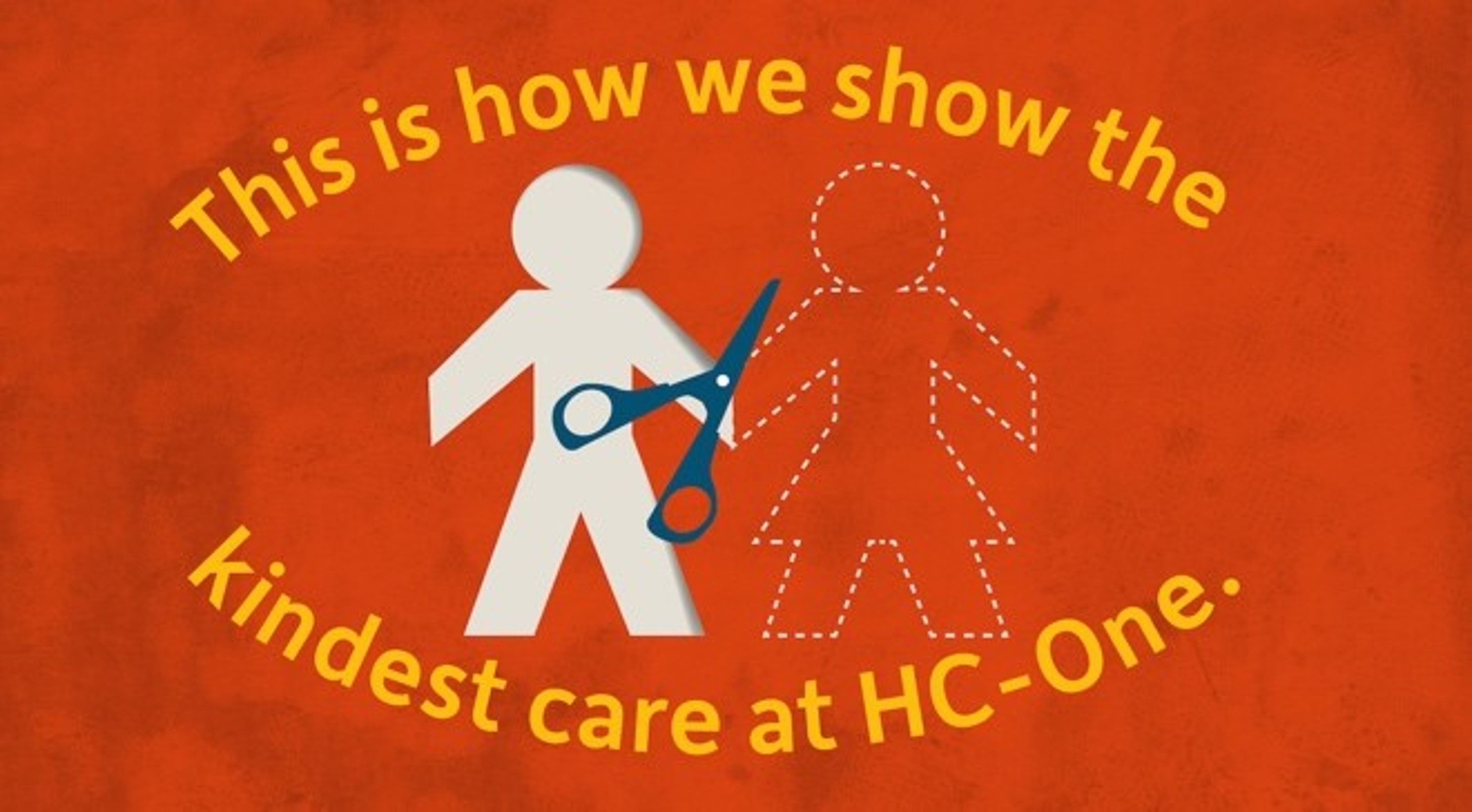 Impact
"Acteon's work has quite simply been critical to our success."
- Chai Patel, Chairman, HC-One
"Cornerstone is the single most important factor in ensuring the quality of our services."
- Justin Hutchens, Chief Executive Officer, HC-One