Careers at Acteon
Acteon is a Cambridge-based agency that creates communication and learning for a wide range of international clients.
Are you looking for an opportunity to make a difference? Our projects help people make better choices in their work, be safer, embrace diversity, develop their skills – whatever it is that makes them, and their organisations, more successful.
At Acteon you'll have fun, you'll be challenged, inspired and supported, and you'll be empowered to produce your best work. Our talented team of 50 colleagues is a sparky bunch… we love sharing ideas and working together to deliver truly outstanding projects for our clients. We combine creativity with project expertise, and strategic thinking with a real understanding of how to connect on a human level.
We're based in a converted Victorian brewery in central Cambridge – beautifully renovated in 2022 into a welcoming, light working space. Beer-making stopped in 1972, but there's still a pub next door. Take a look inside here.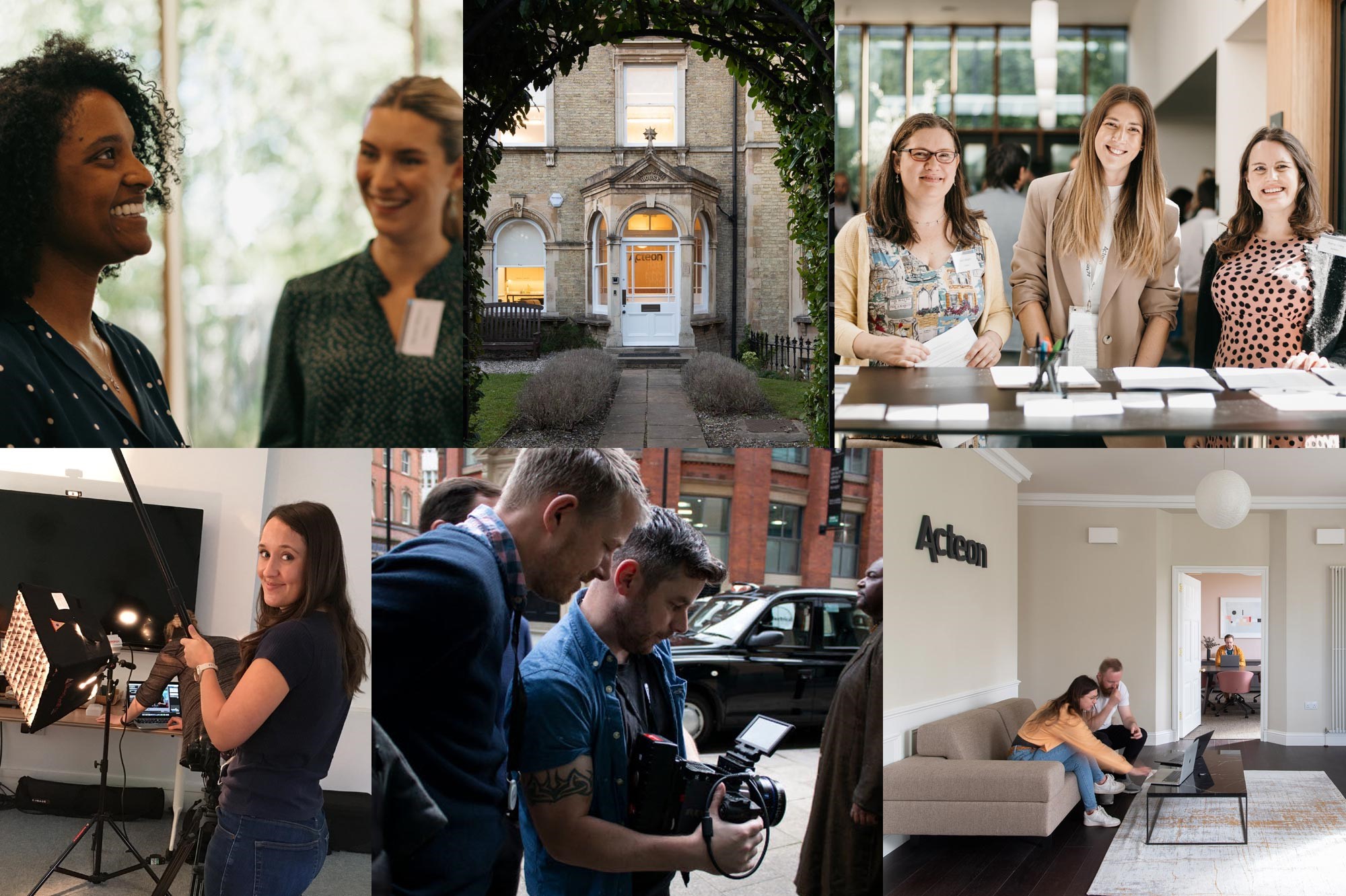 If you'd like to find out more about joining us, we'd love to hear from you. Please drop a note to us at recruitment@acteoncommunication.com.


Current opportunities
See inside our Cambridge home...