Acteon supports Towards Maturity's up-dated In-Focus Report
06/08/15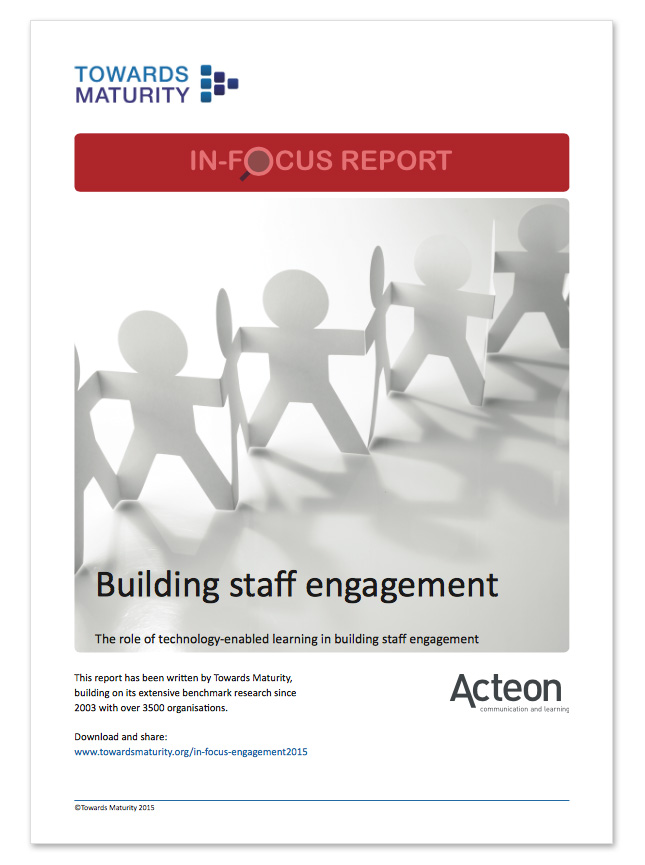 Acteon is delighted to be supporting Towards Maturity in their latest In-Focus Report: Building Engagement – 7 techniques to improve staff engagement.
Organisations need to engage with their learners if they want employees that really care about the goals and objectives of the business, and who are committed to giving their time, effort and ideas in a meaningful way. Learning technology helps leaders fuel that fire by putting the right tools and resources at the fingertips of the people who want to grow their own skills and capabilities, and in turn, grow the business.
The In-Focus report focuses on how you can build engagement with your technology-supported learning, with the ultimate goal of building a more committed, skilled and engaged workforce.
It also analyses the behaviour of the top learning companies and isolates seven habits of L&D teams who are engaging their learners effectively. A better engaged workforce will benefit from: improved staff motivation, improved speed of response to business change and the ability to engage different types of learners.
"An engaged workforce – one that is 'bought in' to where the organisation is headed and feels it's making a contribution – is happier, delivers better customer service, innovates faster, and generally performs at a higher level. Needless to say, organisations want engaged workers, and I believe workers want to feel engaged in their work." said Matthew Borg, a managing partner at Acteon.
You can download the full In-Focus Report here.