Written by Matt Borg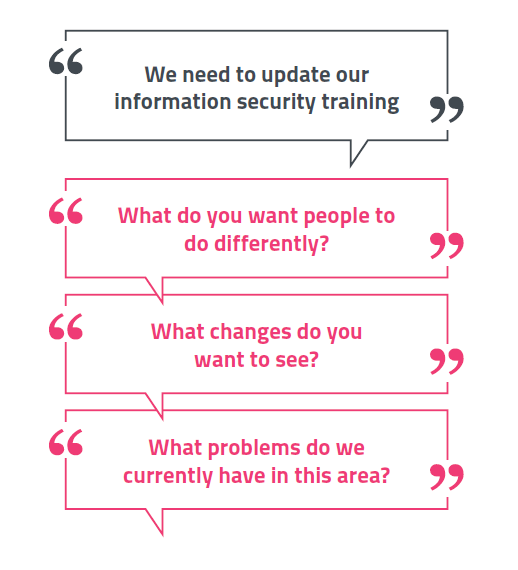 Aiming for action means pushing beyond the request for 'a course' or 'an update' and identifying the tangible change that is important to the organisation. It answers the critical question, "Why is this needed?"
When you begin planning your learning programme, start with the change that is needed. Make sure this is crystal clear. Work with the Subject Matter Expert or the business customer to identify the main objective of the programme. This will not only help you design the programme, but will also help you measure its effectiveness.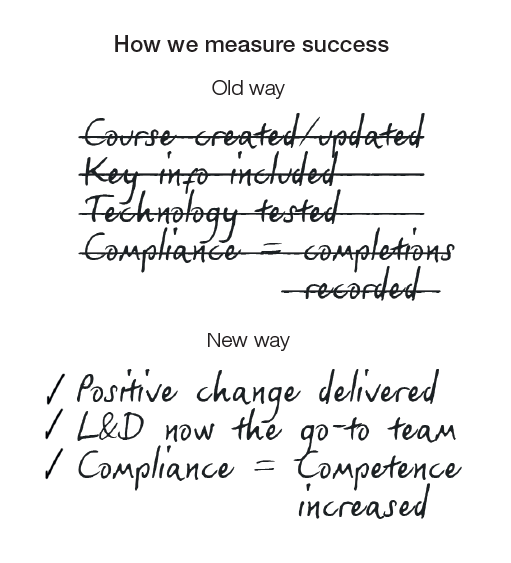 As you hone your aim, it's important to ask, "What measures or Key Performance Indicators should move up or down if we get the training right?" Sometimes it's not obvious. Sometimes the metric you want to see move is counter-intuitive. For example, the business might say, "We want more people to report potential conflicts of interest." Really? You want more reports of conflict of interest? "Yes. If it's happening out there but it's not being reported, yes, we do want more of those potential conflicts to be recognised and for the appropriate procedures to be followed."
Now we're getting somewhere. If the programme can raise awareness of the correct procedures, instil an attitude to do the right thing and protect the organisation, we might expect to see the action of reporting increase.
Before you set out to design your learning programme, make sure you know what you're trying to achieve. And remember… "to refresh the course" is not an answer.
Your organisation is counting on you. Aim for action. And don't stop asking "Why do we need this course?" and "How can this help the organisation?" until you get to a measurable and important reason.
Download our aim for action planning template here.